Update: The Huawei Watch 2 release date is a matter of days away. We've also seen the Huawei Watch 2 leak in some promo pictures - take a look at the gallery in the design section for our first proper look at Huawei's next wearable.
Huawei hit the ground running with its first Android Wear watch, delivering a wearable that was stylish, premium and had a great, circular screen.
As such the Huawei Watch deservedly found a place in our list of the best smartwatches available. But it's in seventh place, so there's plenty of room for improvement.
We won't have to wait long for Huawei's next attempt though, as the company has confirmed that it will be announcing the Huawei Watch 2 at MWC on February 26.
We've already heard a number of things about it, and you'll find them below, along with a list of our most wanted features and improvements.
Cut to the chase
What is it? The next smartwatch from Huawei
When is it out? Announcement coming February 26, release in March
What will it cost? Expensive end of Android Wear watches
Huawei Watch 2 release date
Hottest leaks:
February 26 launch, right before MWC
Alongside the Huawei P10 and P10 Plus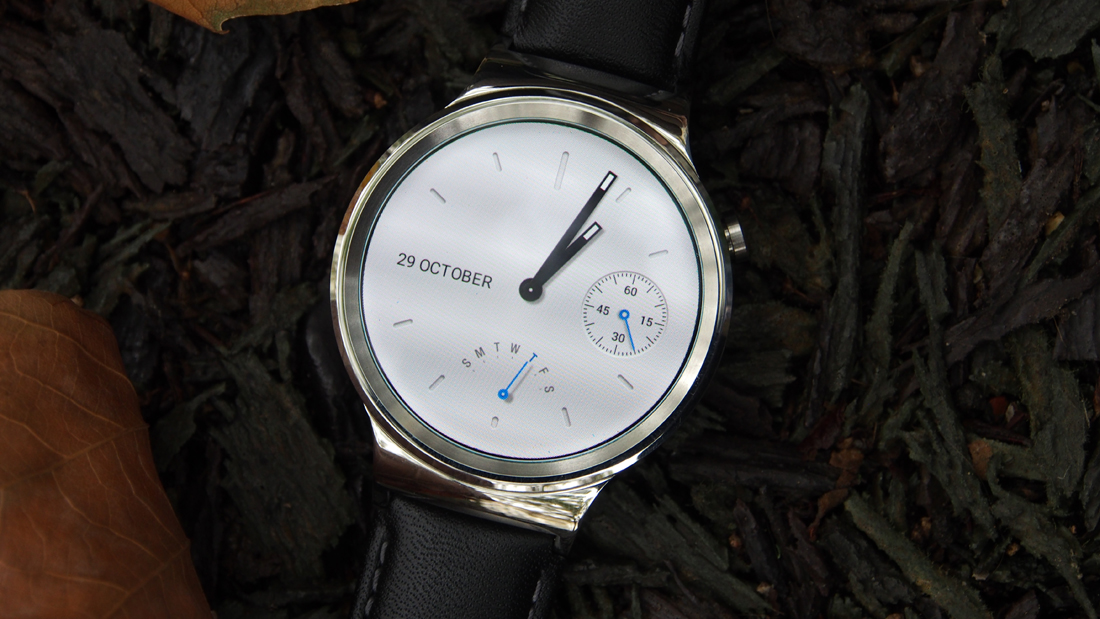 We know for sure that the Huawei Watch 2 is coming and that it will be here soon, Huawei CEO Richard Yu has said as much, claiming the wearable will be unveiled at MWC 2017 (Mobile World Congress) at the end of February.
He hasn't given a specific date, but Huawei is holding a press conference on February 26, so the Watch 2 will almost certainly be revealed then, probably alongside the Huawei P10.
We're just hoping Huawei manages to give us a Huawei Watch 2 release date that is much closer to the launch than its predecessor. We had to wait several months for the original Hauwei Watch to hit the market, in which time rival manufacturers managed to release and put on sale competitors.
Huawei Watch 2 screen
Hottest leaks:
A 1.4-inch screen
Expected 42mm diameter
400 x 400 display with 268 pixels per inch
Current rumors suggest the Huawei Watch 2 will have a 1.4-inch screen and measure 42mm in diameter, which is much the same as the original Huawei Watch.
We don't know what resolution it will be, but given that the dimensions are the same and that the original Huawei Watch already has one of the best smartwatch screens there's a good chance things will be similar here.
That would mean a 400 x 400 display with a pixel density of 286 pixels per inch.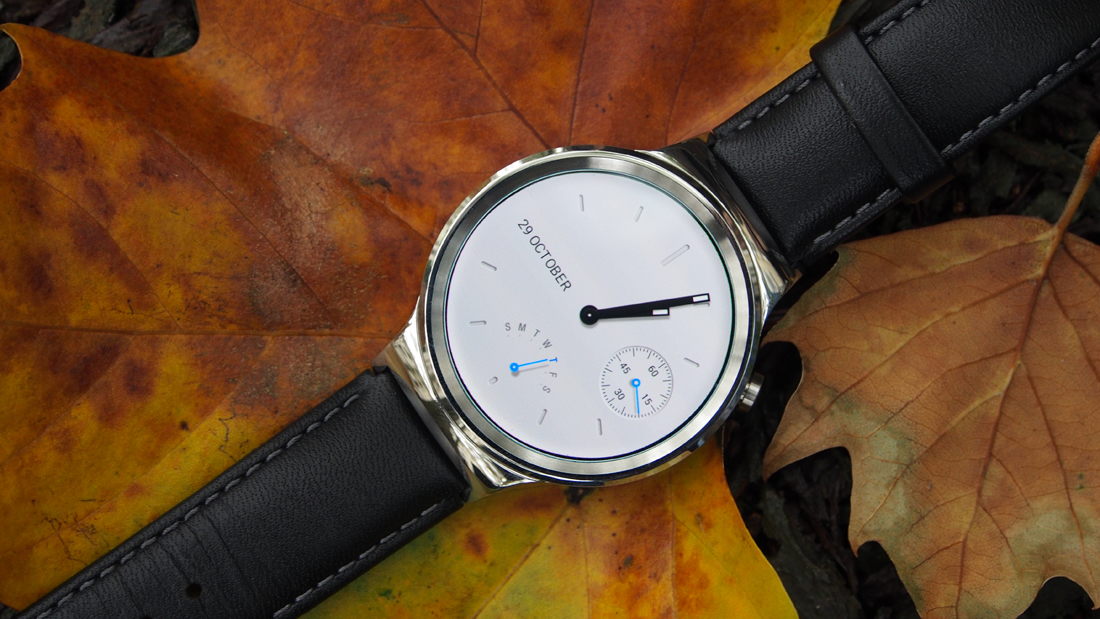 The original Huawei Watch also used strong sapphire crystal glass for the screen, so there's every chance that the Watch 2 will use it as well. And of course, it's almost certainly going to be circular, as its predecessor is – though Android Wear does allow for squarer shapes.
Huawei Watch 2 design
Hottest leaks:
A sportier design
Both rubber and metal straps
Now we've seen the Huawei Watch 2 leak in a number of different promo shots, directly from VentureBeat. It shows off three different color designs for the wearable as well as the nanoSIM card slot for cellular communications.
It gives it a much sportier look than the original Huawei Watch. Huawei also shared a teaser, but you can't really see much apart from a zoomed-out image of the strap on an athlete's wrist.
We can assume from this that the Huawei Watch 2 will possibly have a sportier design than the original Huawei Watch, which is something that's previously been rumored, but it's likely to come in both sporty and classy versions, with both rubber and metal straps rumored.
Leather options are also likely, given that the original Huawei Watch was available with leather straps.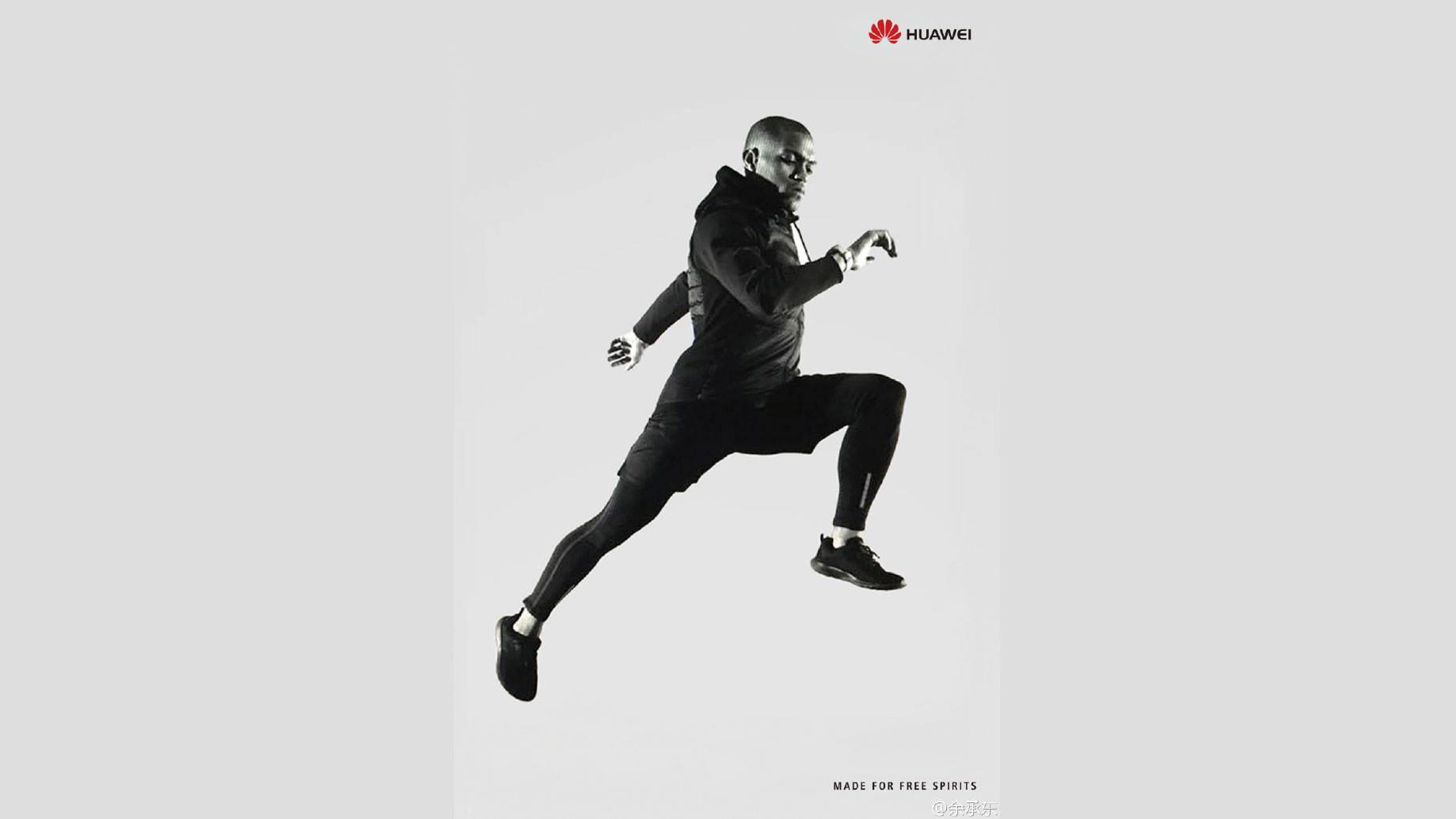 We'd expect premium materials will be used on the watch face too, at least in some versions, as the original Huawei Watch has a stainless steel body and a sapphire crystal screen.
Some amount of waterproofing is also likely, as not only is the original Huawei Watch IP67 certified (allowing it to be dunked up to 1 meter deep for 30 minutes), but the seemingly sportier focus this time around makes water resistance a more essential feature, so don't be surprised if the Watch 2 is even more resistant to the elements than the previous model.
Huawei Watch 2 power and battery
Hottest leaks:
Not much of a specs upgrade
Android Wear 2.0 highly likely
The Huawei Watch 2 is bound to run Android Wear 2.0, and beyond that we've heard rumors of a Snapdragon 400 chipset, 512MB of RAM, 4GB of storage and a 300mAh battery.
All of that matches the original Huawei Watch, and therefore doesn't seem that likely, as we'd expect some upgrades.
In particular, we'd think the Huawei Watch 2 would use the newer (and built for wearables) Snapdragon Wear 2100 chipset. It's also possible that Huawei will squeeze in a bigger battery, given that life is slightly lacking on the first model.
Huawei Watch 2 other features
Hottest leaks:
Rumors suggest the Huawei Watch 2 will launch in an LTE version, so you can use cellular data without your phone, as well as being able to make and receive calls, all of which should be especially useful for anyone who wants to leave their phone at home when running or cycling. 
Though we have little doubt there will also be a cheaper Wi-Fi-only version.
Given its seemingly sporty focus we also wouldn't be at all surprised if the Huawei Watch 2 included GPS and a heart rate monitor.
Neither have specifically been rumored, but a heart rate monitor is especially likely, as the original Huawei Watch has one.
Huawei Watch 2 price
Hopefully a cheaper price than the original Huawei Watch
Likely around $350/£300 (around AU$450) though
One of the biggest issues with the original Huawei Watch at launch was its price, as it was one of the most expensive smartwatches around.
So far there aren't any price rumors, so all we can go on is the original Watch's price, which started at $350/£300 (around AU$450). There's a good chance the Huawei Watch 2 will have a similar price, but if anything it may rise higher if you opt for an LTE model.
Then again, it's also possible that Huawei will have taken the pricing criticisms on board and will launch the Huawei Watch 2 with a lower starting price.
What we want to see
We don't know a huge amount about the Huawei Watch 2 yet, but we know what we want. If the following five suggestions are implemented, then the Watch 2 could end up being the best wearable around.
1. Several days of life
Like most smartwatches, the Huawei Watch doesn't have the longevity we'd like, topping out at around two days of life.
While that's comparable to most smartphones it falls far short of what we're used to getting from wrist-worn devices of old, or even modern fitness trackers.
With the Huawei Watch 2 we want that life extended to at least three days, so we ideally won't have to charge it more than twice a week.
2. Multiple sizes
The Huawei Watch is only available in one size, with even the pricy Watch Jewel and Watch Elegant sporting a similarly chunky design, despite being built for women.
What we want from the Huawei Watch 2 is multiple sizes, so it won't look out of place on slender wrists. What we don't want is for the smaller versions to be marked out as being specifically for women, as doing that will put men off buying them (even if they want a smaller watch), and may put women off buying the larger version.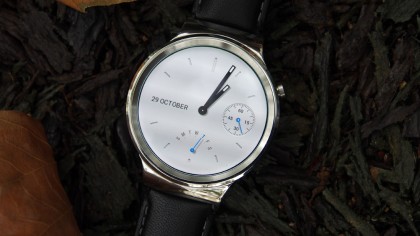 3. Better value
At launch our single biggest issue with the Huawei Watch was its price, given that pretty as it is there's not much it can do that far cheaper smartwatches can't.
So for the Huawei Watch 2 we want better value. That can be achieved either by lowering the price, or by packing in better specs and more features, to help the watch stand out.
4. A sharper screen
As sharp as the screen on the Huawei Watch is by smartwatch standards, it's still not as crystal-clear as a QHD smartphone screen, let alone an analog watch.
We want our smartwatches to look less like tech and more like fashion, and for that it's not just a premium design that's needed, but also a screen that looks like a real analog watch face, with no pixelation. So we'd like that for the Huawei Watch 2, which could mean packing in a lot more pixels.
5. GPS
GPS is one key feature that the original Huawei Watch lacks, and one which keeps it from being a good wearable for runners or other sporty folk.
We're hearing that the Huawei Watch 2 will have a sportier focus though, so the inclusion of GPS seems likely.
If we get that, ideally with an optionally sportier design, and without losing the heart rate monitor and water resistance of the original model, then the Huawei Watch 2 could be a strong option for the athletically inclined. Especially if it also comes in an LTE version, as has been rumored.
***SYNDICATED*** Check out this ComputerMagazine.com Syndicated article at it's original source and read more HERE: http://feedproxy.google.com/~r/techradar/allnews/~3/qhn3k8g0M2k/huawei-watch-2-release-date-news-and-rumors * From: Techradar - All the latest technology news * Reposted by: Computer Magazine * --- Chris Swearingin, Editor-in-Chief